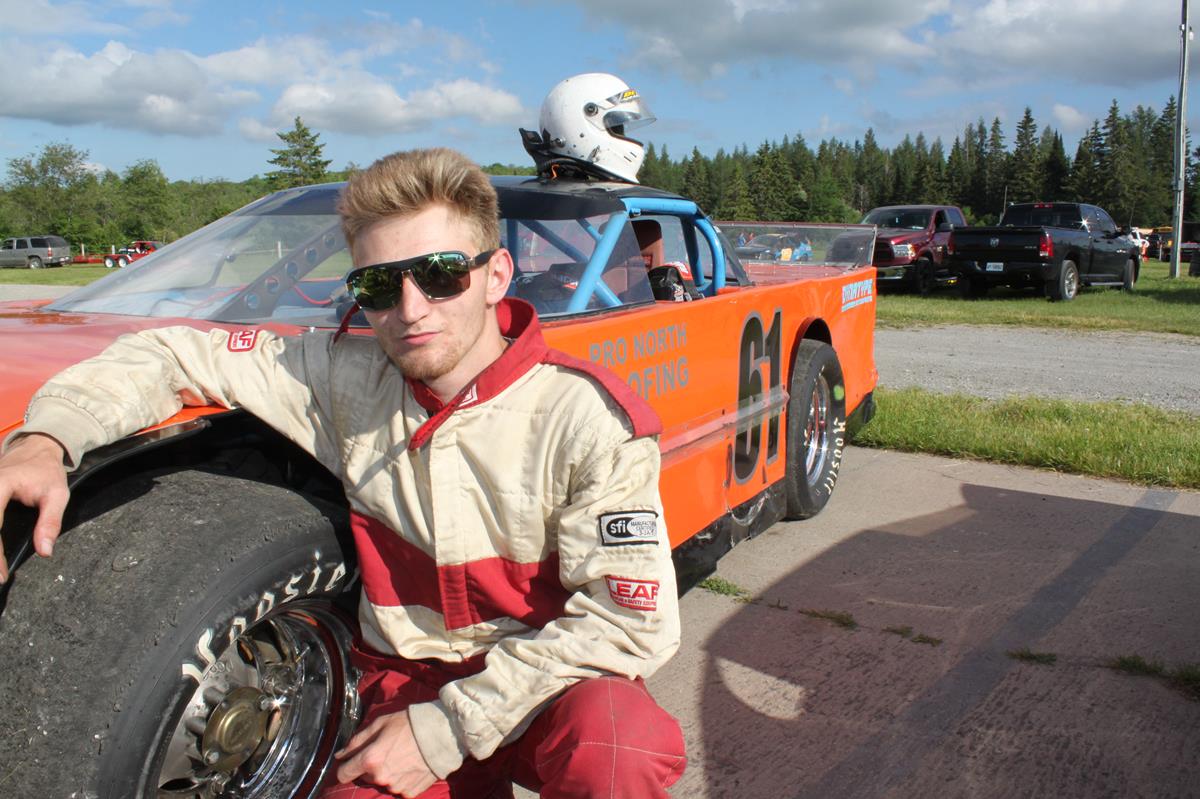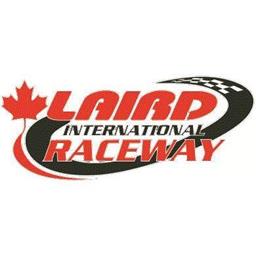 ---
Driver Profile - #27 Modified/#61 Late Model Dustin Jackson
Heading into his tenth season behind the wheel of a short track race car, Sault Ste Marie's 19 year old Dustin Jackson heads into 2020 driving the #61 late model for his family race team, Dustin Jackson Racing and steering the #27 modified for long-time Sault Ste Marie racing fanatic Bart Jarret. When Dustin was 10-years-old, the Sault Ste Marie racer started racing at Laird International Raceway in 2010 with setting the new world record for the Youngest stock car driver, according to World Record Academy.
During the season, you will find Dustin pulling double duty while at Laird with racing the #61 black and orange late model while also jumping the wheel of the #27 Bart Jarret owned modified at Laird in 2020. With being laid off as a tow truck driver during this COVID-19 pandemic, Jackson is beginning to prepare for the 2020 racing season playing NASCAR Heat 4 and working on a setup his own iRacing.
Name: Dustin Jackson
Age: 19
Division #27 modified, #61 super late model
Profession: Tow Truck Driver
Who is your mentor?
My mentor growing up is hard too choose just one because of all the excellent veteran race car drivers I had coaching me along the way.
Hobbies and Interests
My family's hobbies is stock car racing and hockey we have always loved our sports.
What was the biggest challenge in 2019 at Laird and how do you think you change that going to 2020?
The biggest challenge in 2019 at Laird raceway was trying to get by someone on the inside without getting shoved in the infield. Going into 2020 I think I'm going to stick to just the outside. My goal for 2020! Just get a chance to go racing and get this covid-19 pandemic over with!
Who is a clean driver you really enjoy racing with?
There are lots of clean drivers I really enjoy racing with week in and week out but one guy I sure had a blast with at Laird raceway last year was Kevin Errington. He sure is clean and badass fast too!
What races you planning to run in 2020?
We are planning on running full time in the Modified at Laird Raceway, Onaway Speedway, and Kinross Speedpark. We are looking to attend Owosso for a couple of races in 2020. With our the Late Model we are planning on running Laird raceway, looking at going to the Growler 100 in Whittemore, Michigan and may make another trip down to Sunset speedway in Barrie Ontario again!
Pit crew?
Brett (Stick) Jackson, Bart Jarret, Tyler McMillan (Brother), James Notte, Lucas Crosato, Mitch McMinn, Len Kelly.
Can you give us some memories racing at Laird throughout the years and any moments standout?
One moment I'll never forget is in 2010 I won my first heat race and had a swarm of drivers/ my mentors out on the track to congratulate me on my win! Man that was cool!
What can we expect from the #27 and #61 this coming season and Laird?
I think if we get a chance to go do some racing you can expect the #27 modified and the #61 super late model too be very speedy, the rest will be up to me!
Championships?
2013 Laird Raceway - Factory Stock Champion #27
2017 Kinross Speedpark - Modified Championship #4
2017/2019 Onaway Speedway - Super Late Model champion #61
Sponsors
Meat the Butcher (Prime Cuts), Beta Fluid Power, Wardlaw Heating and Cooling, Pro North Roofing, Milne Transport, Frankie's Towing, and Winchester Arms (Dundas Ontario).
---
Article Credit: Rev It Up Racing
Submitted By: Jay Houslander
Back to News