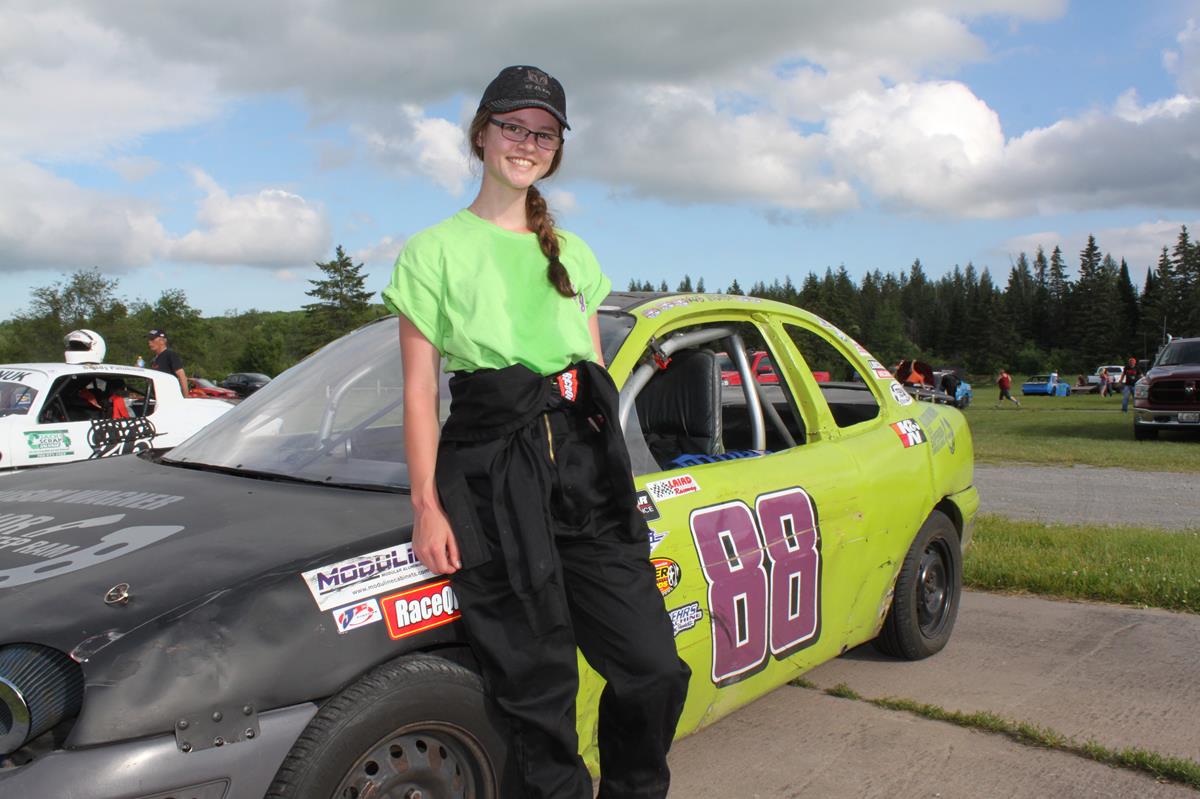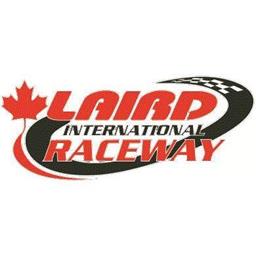 ---
Driver Profile - #88 Kayla 'BIRD' Kurnell
Laird Raceway and Rev It Up Racing put you "in the driver's seat" with the weekly driver's profiles every Monday, so you can get a closer look and get a better understanding of just who these drivers are and what "makes them tick."
As a 17 year old from Sault Ste Marie, Ontario, Kayla Kurnell has watched her father Rob Wagner turn left at Laird Raceway over the years and when Rob jumped up to the Factory Stock division, Kayla decided it was her time to steer the green #88 four cylinder in 2019 to begin her first season as a race car driver. This 17 year old lives for the adrenaline rush every summer with turning left at Laird and also competing in barrel racing in northern Ontario with her horse, Stella who is retiring and now going to begin riding Miles.
With six children in the Wagner household, Kayla is usually the leader when you have five other siblings in the Wagner house. Her mother and Laird Raceway track manager, Allison Wagner said her daugther Kayla was born very competitive in everything she puts her mind too.
Name: Kayla Kurnell
Age: 17
Hometown: Sault Ste Marie, ON
Division: 4-Cylinder Car #: 88
Why did you decide to jump behind the wheel of a race car and does it do for your personality?
I have been watching races for as long as I can remember. I remember being so young that I would fall asleep in the stands before the end of the night. I never imagined myself behind the wheel until my dad Rob Wagner started his racing career. Racing allows me to show my competitive side.
Who is your mentor?
My mentor is my dad Rob Wagner. Everything I know about cars from checking oil, to techniques on the track comes from him. He passed his first car down to me and got me hooked on the sport.
What do you do for a living?
This is my graduating year in high school, in the fall I'll be heading to Algoma University to become an elementary teacher. I'm working part-time at a pet store as well as a summer camp counsellor.
Tell us a little bit about yourself and your family?
I'm part of a big family with six kids in total. On weekends you'll find us at horse shows, or the race track. In our down time you'll catch us in the barn with the goats and chickens. There's never a dull moment.
Where and when did you start racing?
I started racing in 2019 at Laird Raceway.
Hobbies or interests?
I enjoy barrel racing, fishing, and racing of course.
What was the biggest challenge in 2019 at Laird and how do you think you change that going to 2020?
Going into my first race season in 2019 I had to learn to drive stick on the track. I slowly got more comfortable in my car, making 2020 look promising.
Is there anyone you would rather not race against?
No, everyone in the the four cylinder class is a good sport.
Who is a clean driver you really enjoy racing with?
Rebecca Fewchuk is a very clean and positive driver, as well as Randy Larrett who is always a good sport.
Sponsors?
Allison Wagner (Superior Nissan Dodge) and RAW Acres Farm.
Your goals for 2020?
My goal is to master the technique of going into, and coming out of the corners What races you planning to run and where? I just plan on running all of the races at Laird Raceway.
Pit crew?
Rob Wagner, Darcy Reid, and Emma Shae-Lynn.
Any final last comments you would like to add?
What have you been up to during this pandemic and how are you making it through it with the unknown possibilities about racing in 2020? I've been working as an essential employee, as well as training my young horse. I can't stay cooped in my house. Other than that, I'm just trying to think positive and hope for a 2020 season, although the health and safety of everyone comes first.
Can you give us some memories racing at Laird throughout the years and any moments standout? My uncle Andrew Premo taking me out in my first race in less than five laps.
What can we expect from the #88 this coming season and Laird?
A champion win is in sight.
---
Article Credit: Rev It Up Racing
Submitted By: Jay Houslander
Back to News